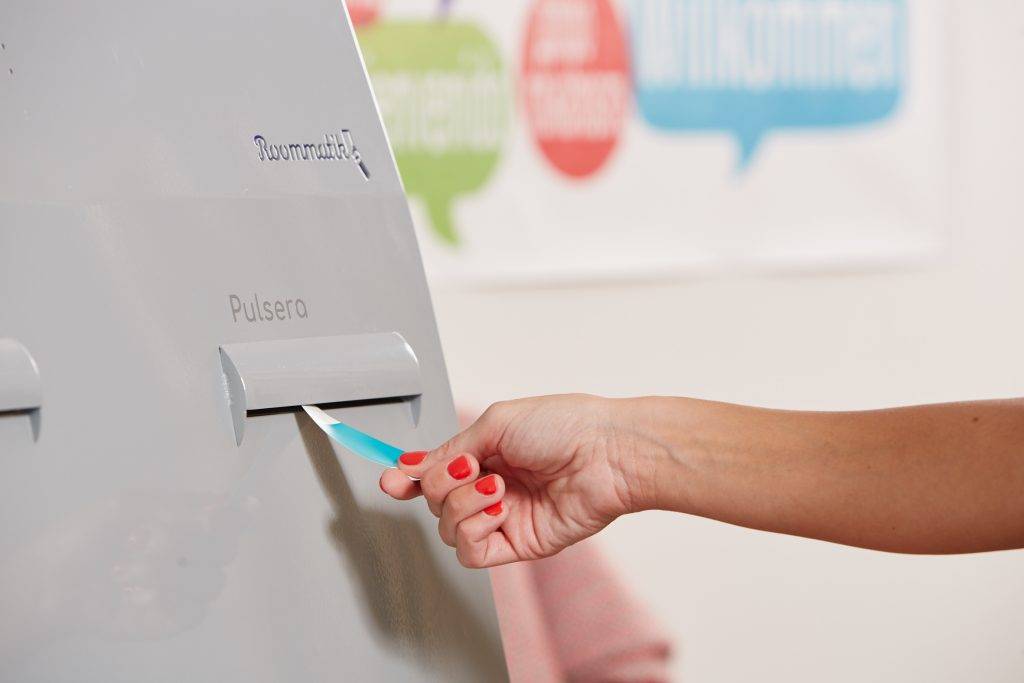 The typical application of our check-in kiosks is the issuance of keys in card format or even conventional key fobs. However, there are many establishments where it is more convenient to handle wristbands, as for example at:
Thermal resorts

Vacation resorts

Museums or exhibition halls

Show or concert halls
For all these applications, we have developed kiosks that deliver disposable wristbands, so that users can pick up their wristband, use it and then throw it away.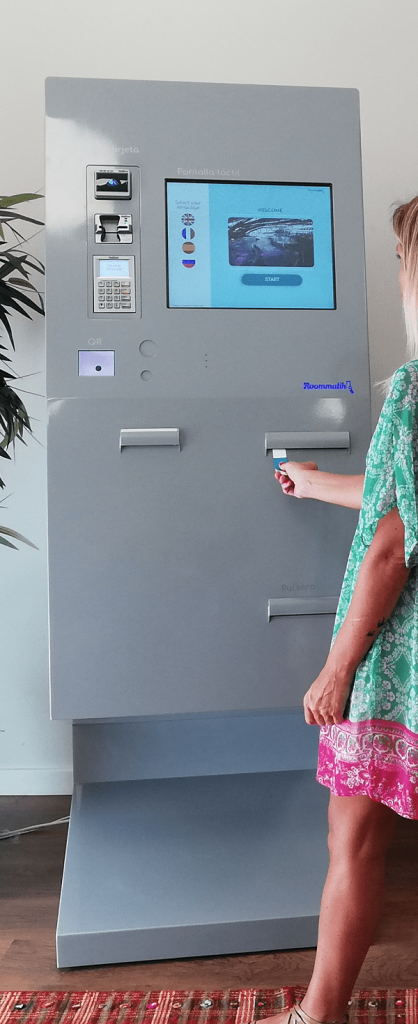 In addition to typical check-in applications such as locating the reservation, identifying each guest and charging for the stay, our kiosks can do much more when it comes to thermal centers or vacation resorts:
Issuance of proximity wristbands compatible with lockers, turnstiles and/or rooms.

Several types of wristbands on the same machine. For example, one color for adults and another color for children.

Sale of complementary services such as massages or treatments, reservations at the resort's own restaurants or excursions. This information can be printed on the wristband, as well as encoded in the proximity chip.

Offering discounts or coupons from collaborating establishments

Collection of all contracted services by credit card and/or cash.

Identification of the reservation through a QR code that has been sent before arrival.

All integrated with the ERP, PMS or management program of the center, so that the process is fully automated.
Success story: Caldea, in Andorra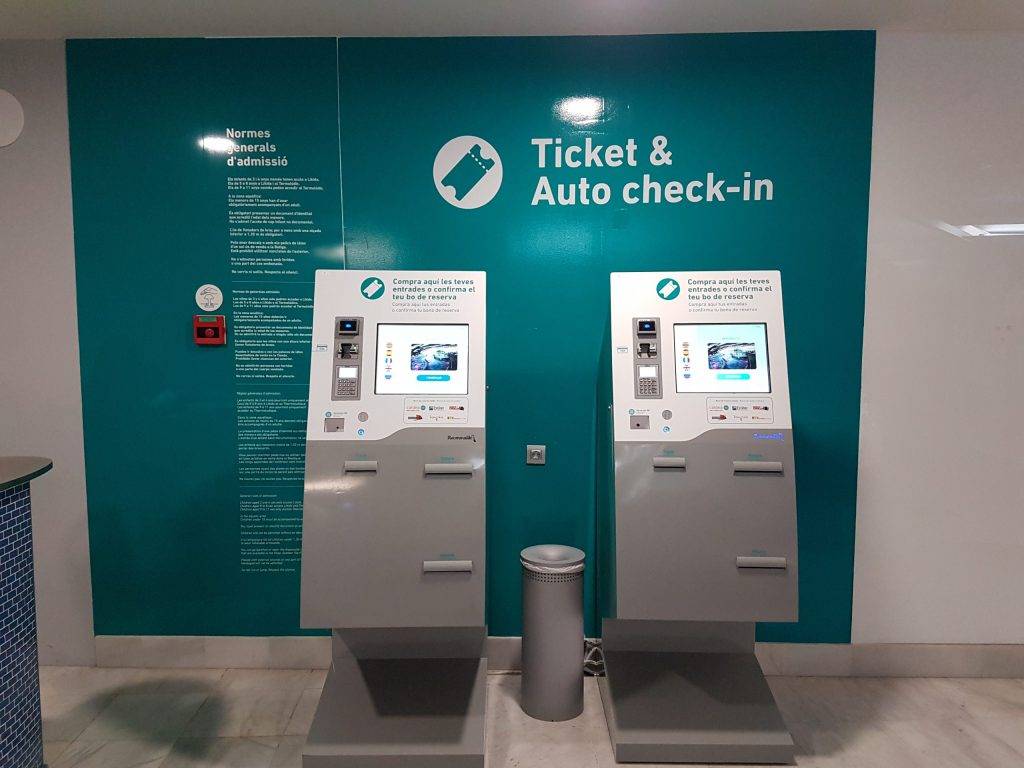 Our kiosks have been installed at the Caldea thermal center in Andorra for years. There the application is very complete:
Two types of wristbands are issued, children and adults.

The wristbands are compatible with the access turnstiles and also with the lockers, so the user doesn't have to wear anything other than their wristband to gain access.

The system is integrated with your management software.

There are several kiosks, some of them with cash and credit card payment.

The reservation is identified by presenting a QR code at the kiosk.
After its installation, it has managed to completely streamline the entry of visitors, being the access through the machines today the preferred way for its users.
You can learn more about Caldea at their website: https://www.caldea.com/
We leave you the link to their video explaining the entry process through Roommatik kiosks:
https://www.youtube.com/watch?v=mkZo-ugCezQ&feature=youtu.be
If you are interested in finding out more, please feel free to contact us through our mail or phone: [email protected], (+34)986262230