Split check-in into two steps: registration and key issuance.
Install as many S-500s as needed for registration.
Install a single key retrieval point, a Roommatik key dispenser.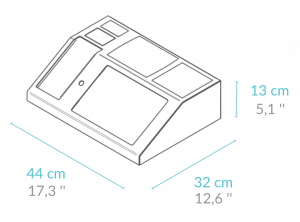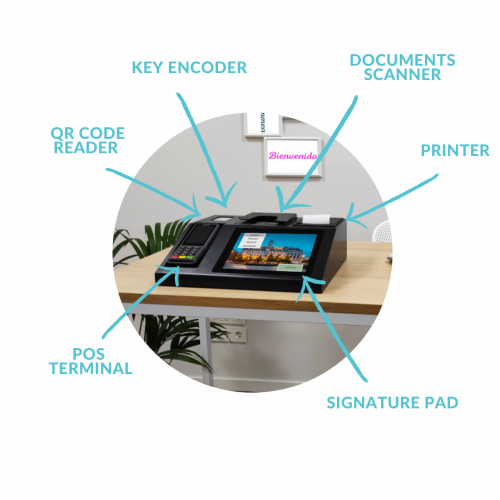 SELF CHECK-IN FOR COUNTER TOP
The Roommatik S-500 contains all necessary devices to digitize check-in:
Document scanner with OCR recognition: ID document, passport, etc.
QR code reader to recognize the reservation.
Payment terminal to charge the outstanding amount, tourist taxes and upselling, upgrades or cross-selling contracted upon arrival.
Touchscreen to collect signatures and guide the user through the process.
Printer. If there are multiple check-in stations, it prints a QR code to retrieve the key.