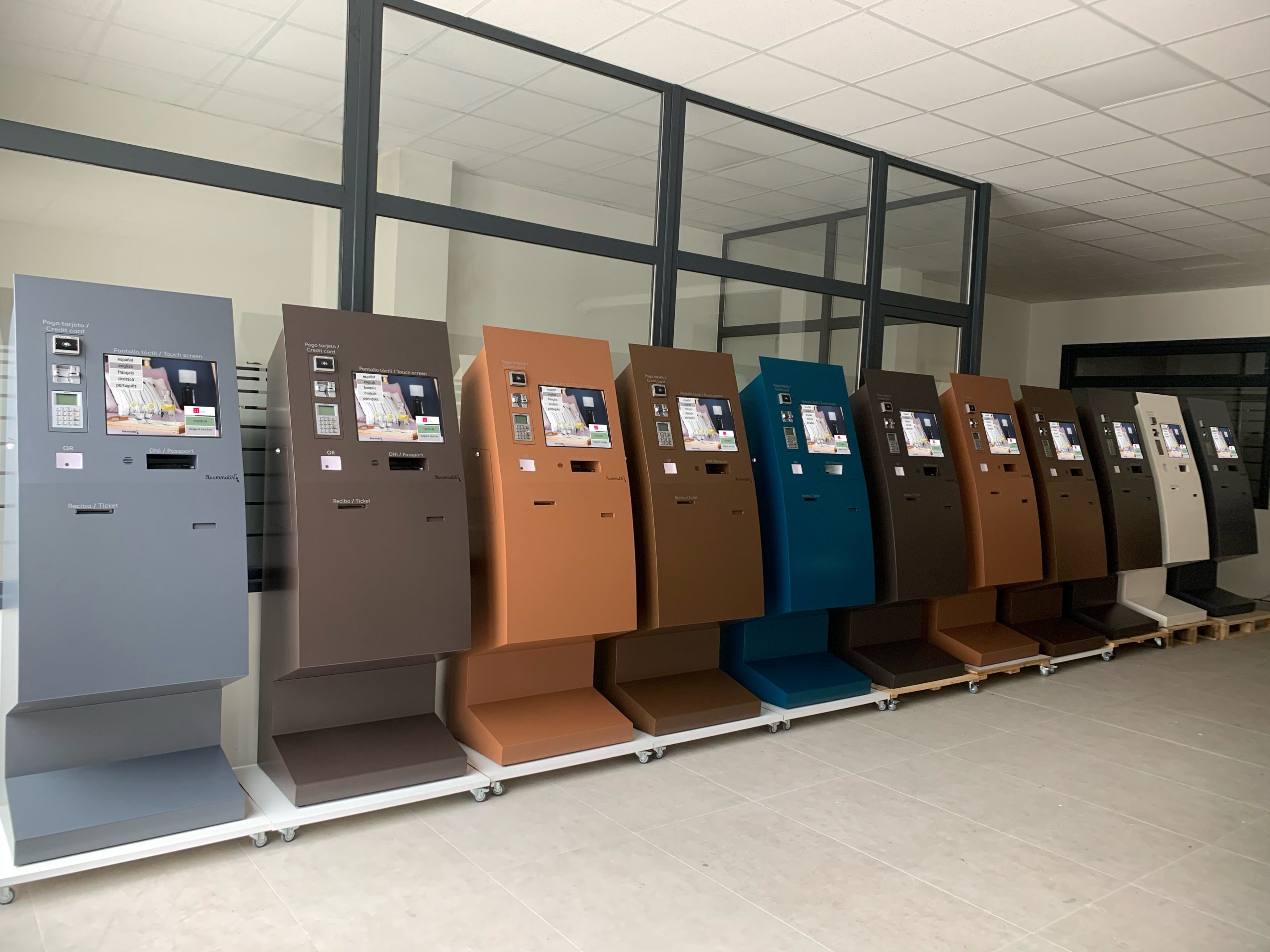 As you can see in the picture, we can manufacture the Roommatik L-100 kiosk in the colour that best suits your style.
In many establishments it is very difficult to have an agile reception than can handle check-in process efficiently. Normally almost all check-ins are done at a specific time and it is very difficult to serve all customers quickly.
This is the case for resorts because guests arrive at the same time. TAlso in amusement parks with accommodation. And, of course, in hotels serving the airport.
In these cases it is imperative that guests obtain their key as soon as possible. In addition, the hotel can offer additional services to extend the guests' spending. It is essential because users do not want to wait when they arrive.
Why a kiosk makes reception faster? Would it be the same as increasing a manned reception desk?
Ideally, staff should be available to deal with guest comments and requests. But it is also important to facilitate check-in for users who have everything clear and just want to complete the registration and go to their room as soon as possible.
It is much more efficient to check in at a machine than to set up an additional manned reception desk, because the machine does not waste time answering questions from tourists.
Share us on social networks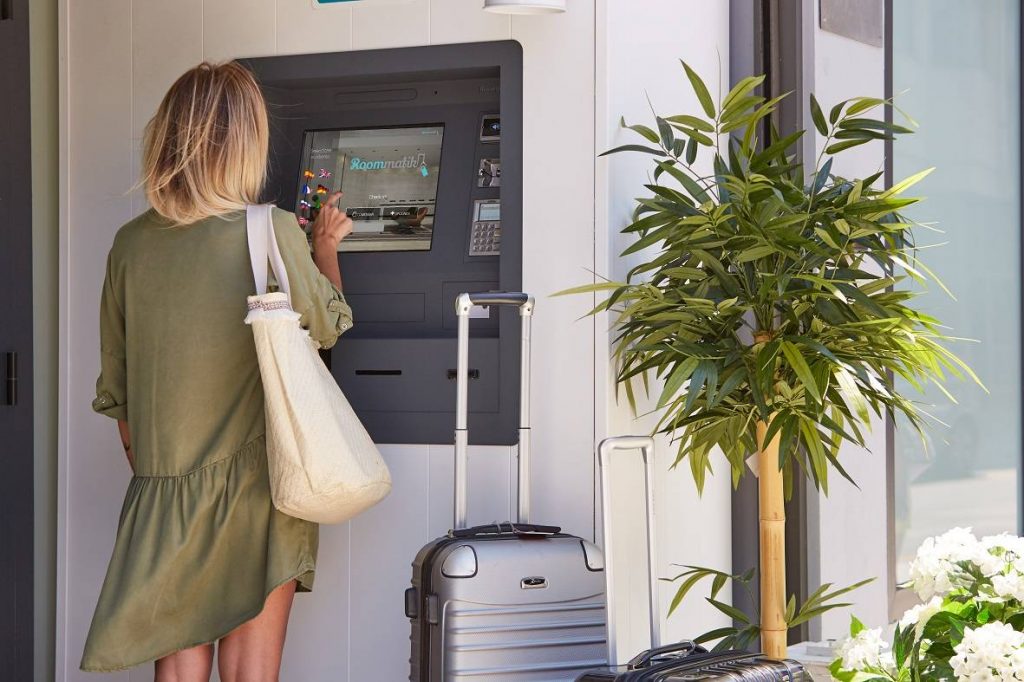 Establishments that have acquired a check-in kiosk have reduced waiting times at reception and eliminated negative comments on this issue on travel portals.
In addition to streamlining the check-in process we also want to offer upgrades, upsellings and cross-sellings.
Normally this type of project is carried out in several phases in collaboration with the establishment. We try to deal with the most urgent issues first, although it is an ongoing development.
Each establishment has its own way of working. Developments are tailor-made
In addition to speeding up check-in, the machines are used to sell to guests upon arrival. The reason: sales made at the kiosk will be commission-free.
Thus, the machines will be a point of sale.
Case of success: Portaventura World, Medplaya and Senator Hotels
As mentioned above, here you have three examples of such faclities :
Portaventura World has installed several kiosks. Users arrive early in the morning and want to get in as soon as possible to start enjoying all the services. For them the aesthetics of the kiosk is very important, it should match the theme of the hotel.
Senator Hotels have opted to include the kiosks in their hotel Senator Barajas to speed up check-in in case a plane does not take off and the reception is full of customers. 
Medplaya has installed a check-in kiosk at the Calypso hotel in Salou. It is a holiday hotel where there are crowds on the days when tourists arrive. It is important to provide an efficient service and streamline the check-in process for these guests.