Cloudbeds – Roommatik integration
How to connect the apps for the first time?
First, log in to your Cloudbeds account and get the OAuth URL and your API Credentials
Access to the OAuth URL and this screen will be shown: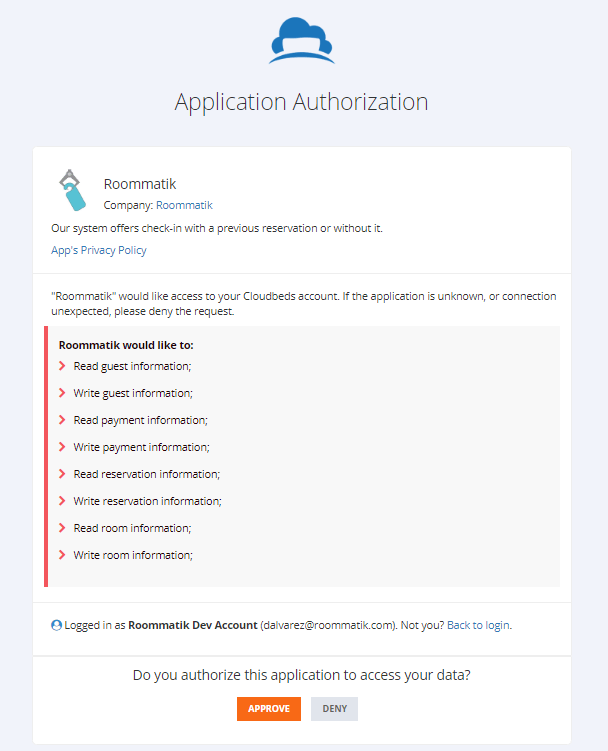 By clicking on "Approve", you grant permissions to Roommatik over your Cloudbeds account. When you do that, this screen will be shown: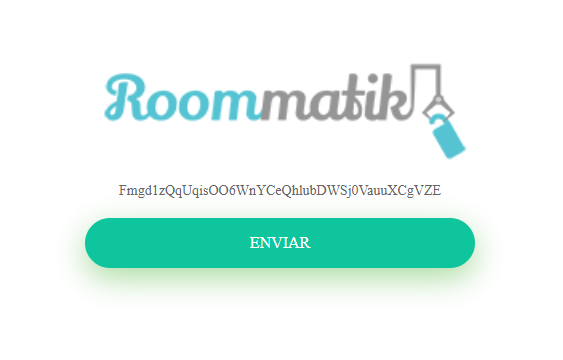 We will receive the conection request and our technical department will contact you as soon as possible.
Once both applications are connected, the Roommatik kiosk will be another receptionist. Guests can check-in completely from the Roommatik kiosk.
The integration includes:
Obtain reservation data by the reservation number
Send guest identification data as well as the amounts paid
Change the state of the rooms to "occupied" when guests arrive
Show availability and prices for guests who have no reservation
This integration does not include the issuance of invoices in the Roommatik kiosk.
To disconnect the Roommatik kiosk and Cloudbeds, contact us. Roommatik kiosks need to be connected to my.Roommatik.com or a PMS to work.
If you have any doubt, send an email to [email protected] with the subject "Cloudbeds integration"